Platform for Agricultural Lending & Insurance
Evaluate the creditworthiness of farm borrowers.
Risk management with satellite technology and machine learning.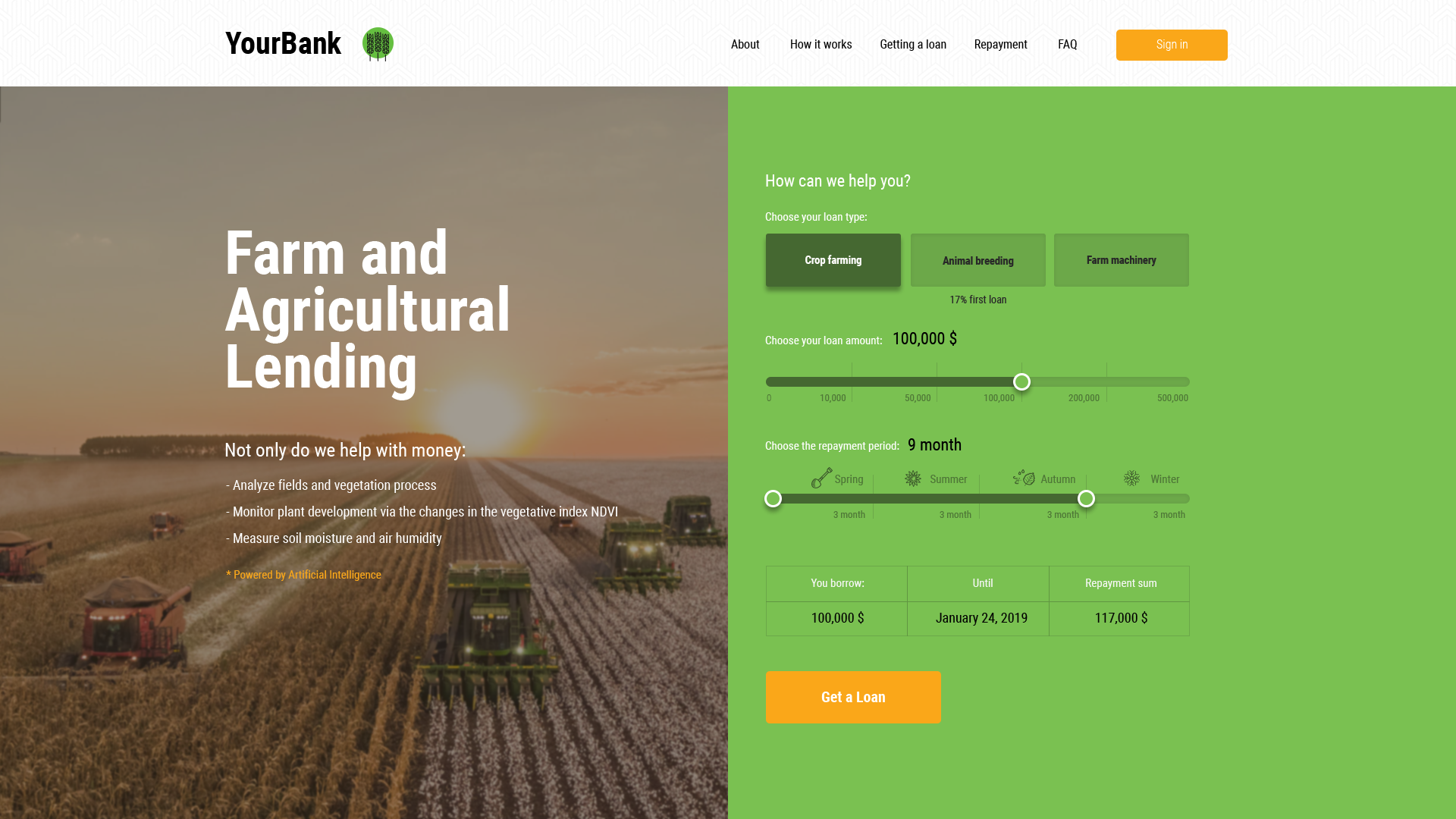 How does it work?
Modern agriculture is filled with big data that is rarely used. Combining predictive analytics and precision agriculture, the system converts field data into actionable insights.
WizeRise is all about finding valuable patterns during the loan application process and helping risk officers make better and more precise decisions without leaving the office.
WizeRise simplifies and boosts agricultural finance growth
Automated loan management
Full historical field data
Soon
Neural networks in scoring
Soon
Plant disease predictions
Soon
Yield predictions
Soon
Insurance for small and medium farming
Credit risk analysis for
agricultural lending
The key to lending is collecting detailed information on potential borrowers and monitoring them closely. Information is vital for assessing and managing risk. By using WizeRise, bank experts can simplify information-gathering and streamline data processing.
Identification - a detailed farmer portrait
Field analysis with satellites
Monitoring the vegetation process
Calculating field yield ratio
Evaluating field yield based on historical data
Benefits for: banks and farmers
Banks
Automated scoring system
Risk control at all stages of agricultural activities
Providing additional services to customers
Minimum bank staff
Farmers
Application processing from home
Information support
Financial services marketplace
Free platform for precision agriculture
WizeRise is a synergy of 3 solutions